Top Rated Full-Service
Building Solutions is leading the way in health and environmentally conscious commercial cleaning services.
Monday - Friday
7:00AM - 6:00PM
Lunch Break
11:30AM - 12:00PM
Disinfecting Services to Help Keep Your Employees and Customers Safe.
Custom Cleaning Services
Boston, Massachusetts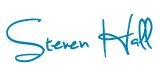 We offer world-class commercial cleaning and janitorial services that meet the specific needs of your business. By analyzing your office space or facility, we identify your specific cleaning needs. After this we are able to customize a range of janitorial services to fit your unique cleaning requirements, including providing eco-friendly, accredited green procedures and use of Green Seal Certified chemicals to help obtain LEED certification.
The Trusted Name in Office Cleaning Looking for high quality & affordable office cleaning services? Janitorial Services knows you require a highly …
Create a Positive Image in a Competitive market From major retailers to local boutiques, we know that your business reputation is built from …
Commercial Floor Cleaning Services We cover a wide range of different flooring types, including different styles of hard floors and carpeting. …
Professional Solutions Commercial Cleaning & Janitorial Services
"We have used a few different cleaning services but this was the best! They showed up early, did a thorough job and were pleasant and friendly! They took my trash with them, an added bonus, and didn't rearrange my entire office like some cleaners do. Their prices are also better than any I've seen."
"The Cleaning Company lives up to its name! They do EXCELLENT work. So clean I didn't want to touch anything. When they say you can eat off the floor when they finish, no kidding – you could eat off the floor! Thank you Cleaning Company for your OUTSTANDING work."
"I would be glad to act as a phone reference for your company. Cleaning did a wonderful job and I certainly don't mind confirming their outstanding service. If you're thinking about hiring to clean your office building, ask them for my testimonial and call anytime. Would highly recommend!"
"The cleaning company has been providing my office cleaning needs for over a year now. Their attention to detail is great, and I love coming work to a spotless office that smells fresh and clean. Guys management is top notch. If you are looking for a cleaning service, look no further."
You're in Good Hands
To ensure that your office building makes the right first impression, trust the cleaning experts at Janitorial Cleaning Service. We provide commercial cleaning services of the highest standards backed by many years of experience. Using the latest technologies and procedures, our professional commercial cleaning services help maintain a clean, safe and healthy environment for your customers and your employees.
Proud Affiliations: